Customize Your Own Homemade Ice Cream Sandwich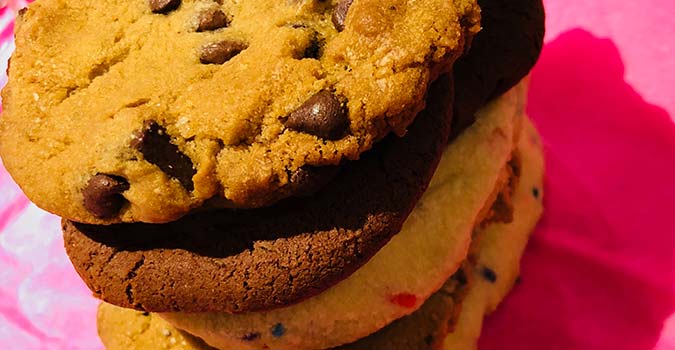 Step 1
Choose your top and bottom fresh baked cookies.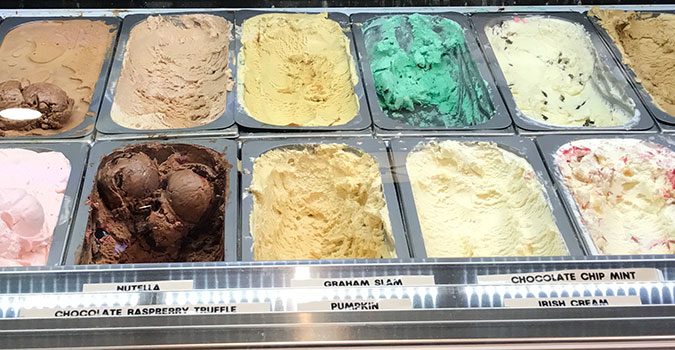 Step 2
Choose your favorite ice cream flavor.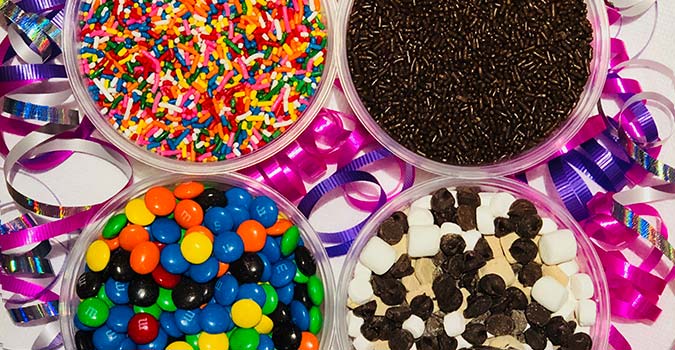 Step 3
Decide on your toppings.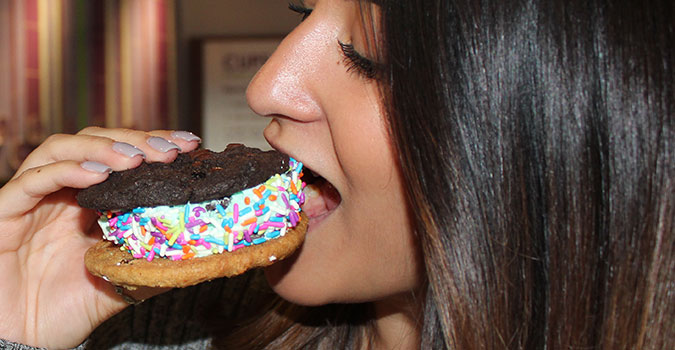 Note: Ice cream is currently exclusive to the Fair Lawn location.
Chocolate Chip
Gluten Free Chocolate Chip
Peanut Butter
Oatmeal Raisin
M&M
Macadamia White Chocolate Chip
Sugar
Chocolate Chocolate Chip
Cookie flavors vary from month to month.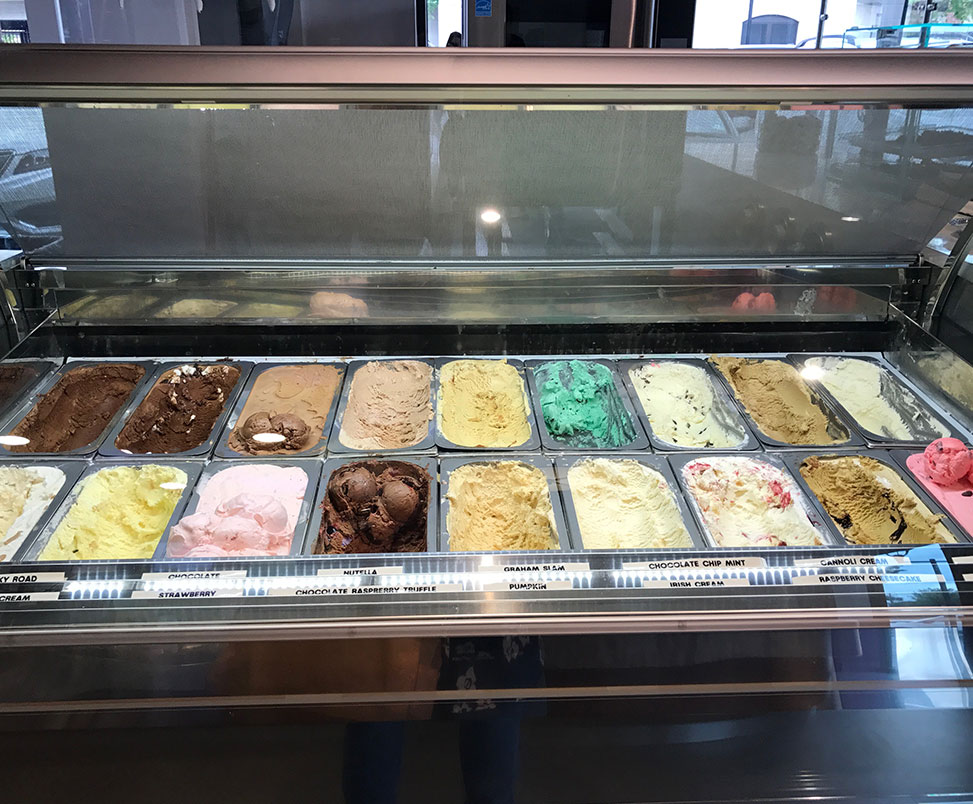 Homemade Ice Cream Flavors
Banana Cream
Chocolate
Vanilla
Chocolate Peanut Butter Swirl
Coffee
Mint Chocolate Chip
Rocky Road
Strawberry
Smores
Chocolate Raspberry Truffle
Nutella
Pistachio
Chocolate Chip Cookie Dough
Brownie Butter Fudge
Cookies and Cream
Cannoli Cream
Raspberry Cheesecake
Seasonal Flavor
Ice cream flavors vary from month to month.
Chocolate Chips
Cookie & Cream Pieces
Graham Cracker Pieces
Fruity Pebbles
Chopped Almonds
Hot Fudge
Sprinkles
Whipped Cream
and many more…
Hot Fudge Sundae
Ice Cream Cones
Ice Cream in Cups
Cookies